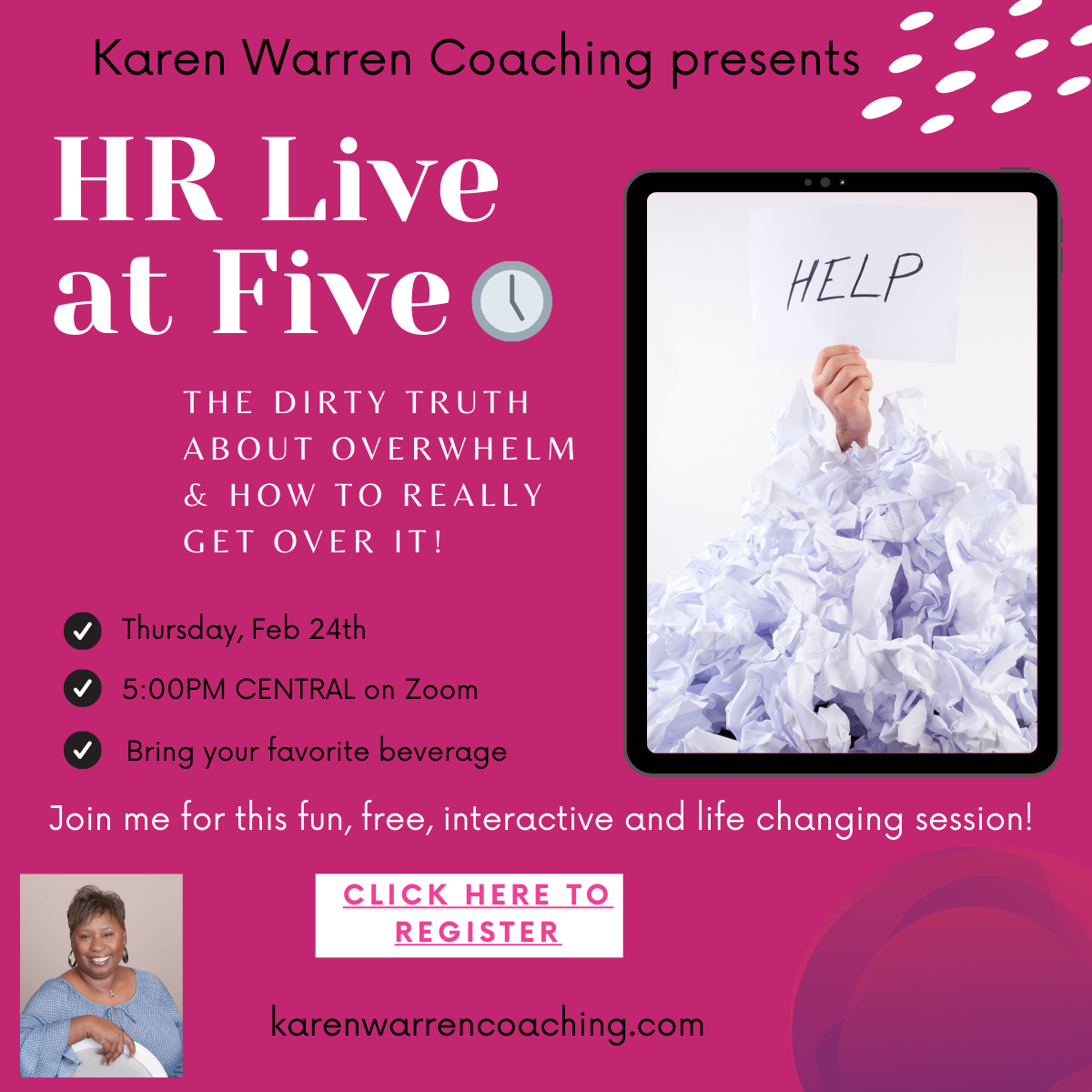 HR Live at Five
The Dirty Truth About Overwhelm & How to Really Get Over It!
WHEN: Thursday, February 24, 2022
WATCH:  5:00pm Central
WHERE:  Zoom
WHAT:  Free, fun, interactive session. Bring your favorite beverage!
WHO:  Human Resources professionals
Click below to register!
In this real and relatable session you will:
Discover the dirty truth about overwhelm
Understand the costs of overwhelm, both professionally and personally
Learn my three strategies for how to get over overwhelm, starting right now
You ready?
Let's go.